SafeCracker Online Slot Review

Preview
Online slots are all about finding the right combination of symbols, but Playtech's Safecracker slot game takes this concept to a whole new level. Putting you in the position of a master bank robber, your job is simple: crack the code and win a fortune. Based on the classic three-reel fruit machine design, Safecracker is naturally high-paced and, thanks to some interesting special features, it's also highly entertaining. As you'd expect, cracking the code and stealing from the safe isn't easy, which is why we've created a Safecracker slot review to help. Using the information in this guide, you should be able to build up a strong idea of the rules and how to play this online slot. If you combine this knowledge with patience and perfect timing, a world of riches may just open up to you.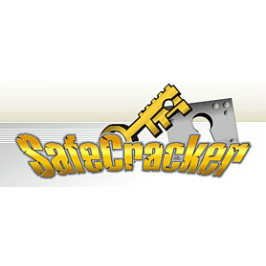 SafeCracker Highlights
Minimum Bet: 0.25
Maximum Bet: 5
Paylines: 3
Reels: 1
Min Bet Per Line: 0.25
Max Bet Per Line: 5
Max Coins Per Line: 1
SlotSource Security Assurance
Users can feel confidence that SlotSource only features and recommends sites of the highest quality and durability. Over a decade in the online gaming industry has taught us a thing or two, and players can rest assured that we bring that extensive history and real world experience with casinos to every single review we create.
Play SafeCracker for Real Money!
About Safecracker Slot Game
When defining the Safecracker slot game type, it's fair to see it as a classic. Offering three reels and a single payline, this Playtech game is much like the old fruit machines. Just because it isn't filled with multipliers, win lines and endless betting options, it doesn't mean it can't be lucrative. In fact, as well as being a fruit machine-style game, Safecracker is also a progressive jackpot slot. That's right, beyond the cops and robbers theme, you can unlock a progressive jackpot worth many thousands.
But before you can steal a fortune, you need to know how to set your bets. In this game, betting is based on three levels. After setting your coin size between 0.25 and 5, you then have to choose whether you want to bet one, two or three coins per spin. Bearing in mind this game doesn't have a myriad of paylines you have to factor in when setting your bet, most players should be able to reach the max bet of 15 credits. For lower rollers, 15 credits is a lot more affordable than the top end of other online slots out there.
Safecracker's Progressive Jackpot
"Why would I want to bet at the max stakes?", you might ask. Well, when you look through the Safecracker payout table, you'll notice that betting three coins is the way to unlock the progressive jackpot. Of course, if you want to use your code-breaking skills to win some money en route to this prize, three or more key symbols will take you to a bonus game. Here you'll have to unlock deposit boxes and collect wins before setting off the alarm. While this mini-game is great for adding some depth to Safecracker, it's not going to win you a fortune.
The only way you can make off with a ton of loot is to bet the maximum three coins and roll in three cash symbols. Naturally, the stake you have in the progressive jackpot will change depending on your coin size. At the lowest coin size you'll win a small percentage of the overall jackpot, while those at the max bet will win the lot. However, as long as you bet three coins at whatever coin size you prefer, you could win the Safecracker progressive jackpot. This alone is why you should take a spin on this Playtech fruit machine-style game.
If you like SafeCracker, you'll love these slot titles too!
Discover more of what you want!
Everyone has a type. Find your perfect slot game match!